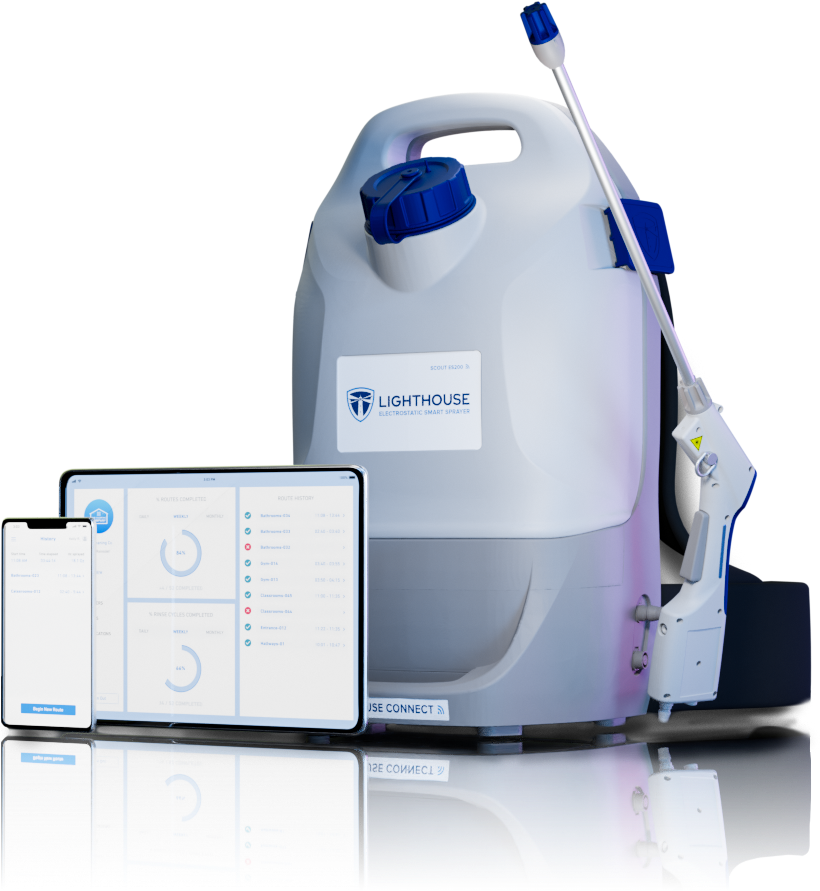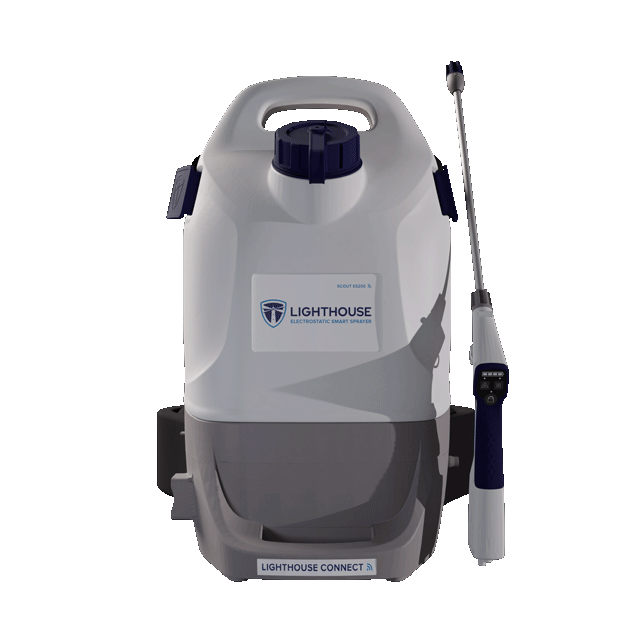 Scout
®

is Built Different.
Scout® was designed from the ground up to solve the many problems faced by existing sprayers.
Take a look at a few of the ways Scout's® patent-pending design is built differently.
While other sprayers electrostatically charge their fluid in the main body housing, Scout's® electrostatic module is built right into the wand to deliver the electrostatic charge where it's actually needed: at the point of spray.
Scout® utilizes a unique 2-way poppet valve design to moderate back pressure. This eliminates the excessive dripping at the nozzle that plagues other sprayers, in turn providing responsive control to start-and-stop spraying.
Additionally, Scout's® mesh filtration system alleviates the breakdown of nylon mesh filters that occur in other sprayers.
Scout's® fluid pump is materially isolated from the main body housing which reduces vibration and noise, delivering quiet operation for all-day comfort and use.
Scout's® in-line flow sensor and electronically controlled pump deliver precise application of chemistry, track chemistry usage, and drive operational efficiency.
Scout's® point-of-spray controls can toggle Electrostatic Charge, Laser Ranging Guide, and Trigger Lock. Battery charge indicators let you know when it's time to change your battery pack.
Scout's® patent-pending, in-field service hatch provides direct access to repair and replace critical components, enabling your team to keep Scout® up and running no matter the circumstances.
Other sprayers often use rotatable nozzles. Our extensive research with end-users informed us that such a feature was actually a liability. Instead, Scout® uses tool-free interchangeable nozzles with 316 stainless steel precision ground components.
Scout® utilizes a 2 gallon tank designed with feet to be freestanding and includes an integrated carry handle for easy filling and transport.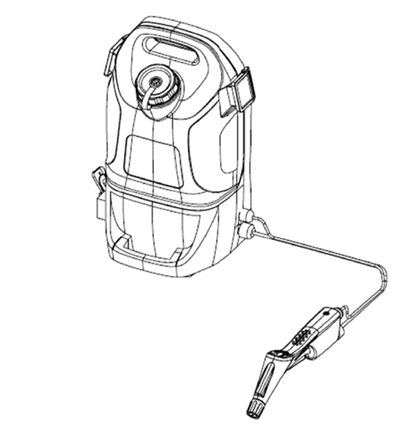 Scout's® unique design is patent pending.
Lighthouse EIP is thrilled to introduce our latest innovation in high-efficiency disinfection.
To learn more about Scout® ES200, or to chat with an EIP expert, please contact us.
Patent pending under multiple patent applications