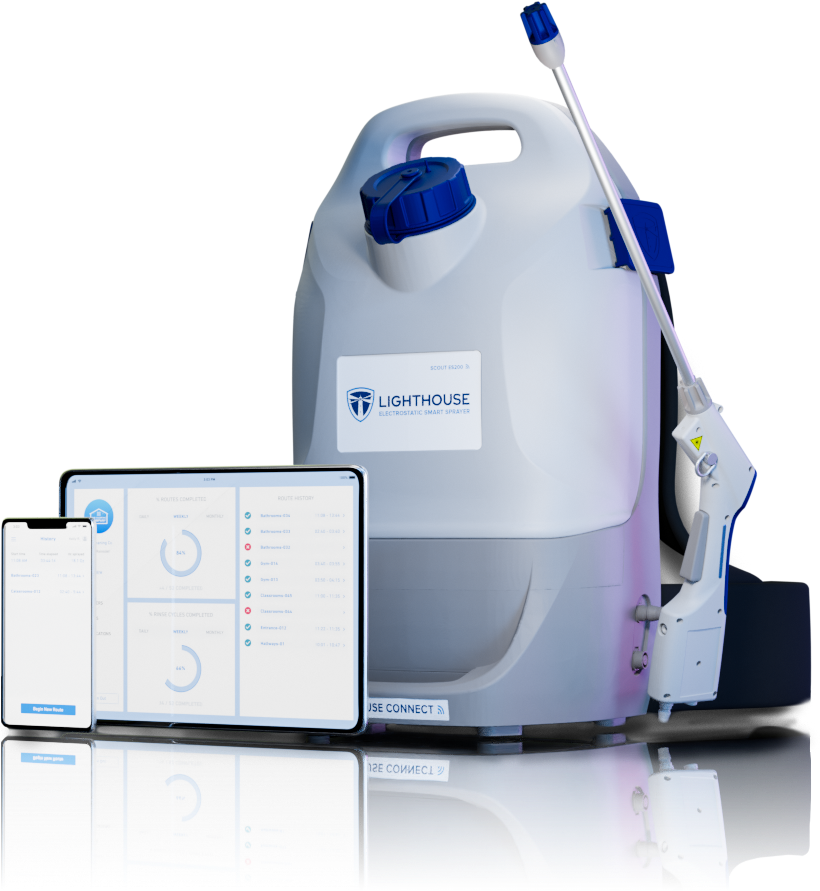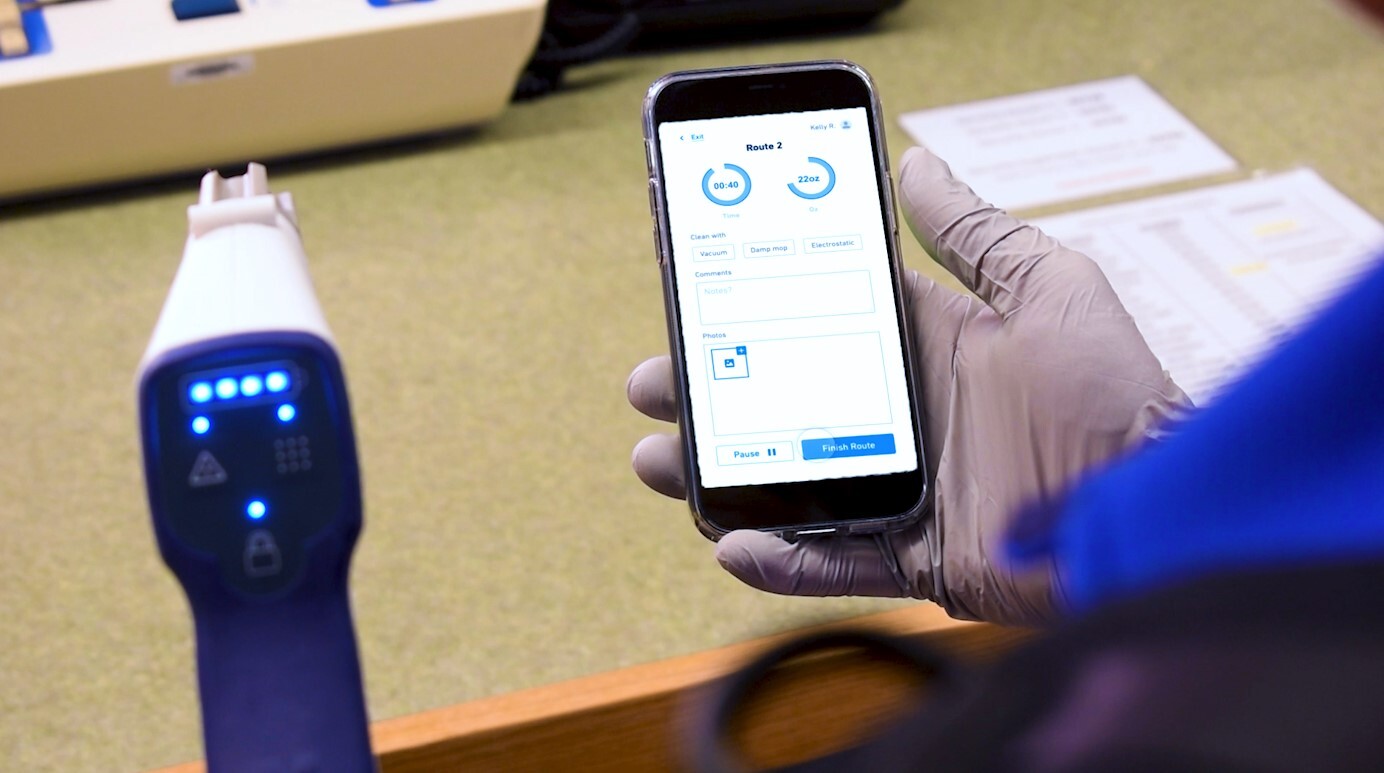 Purchasing Scout® gives you access to Lighthouse's complete portfolio of best-in-class infection prevention technologies, solutions, and customized programs.
On-site assessment, consultation, and training allows you to operationalize custom protocols and best practices to optimize the standard of care and ensure compliance for your facility.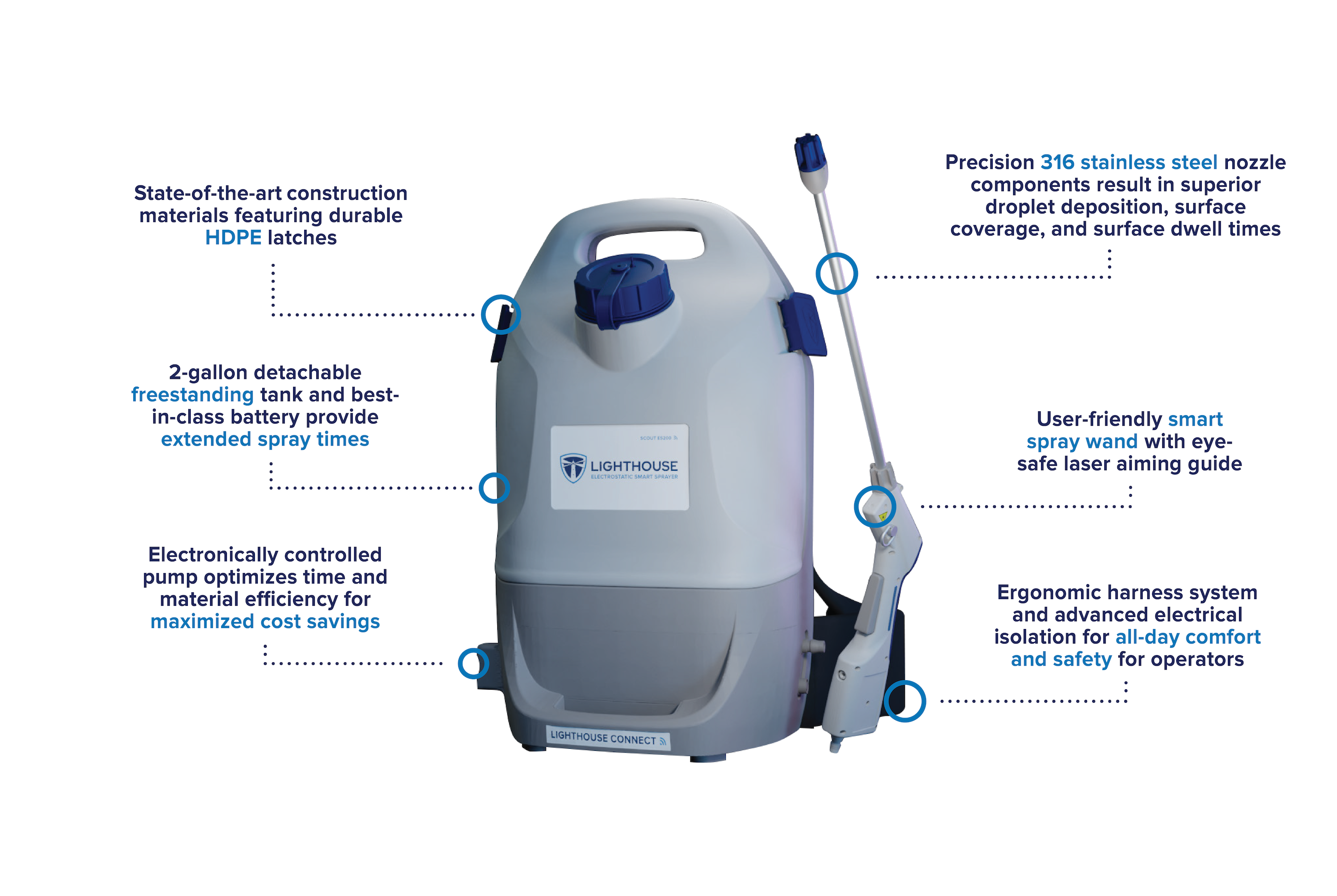 Scout's

®

high-efficiency application system allows for 12,000 square feet of covered surface area per gallon of chemistry sprayed
Leverage Data to Optimize Safety & Ensure Compliance
Scout® Companion App
The Scout® ES mobile app is a powerful tool that allows operators and facility management to record, analyze, and leverage disinfection practices throughout your facility.
Data Capture & Analytics
Once Scout® ES200 is connected to your smartphone via Bluetooth, Scout® will automatically capture sprayer usage, chemistry output volume, location, and duration of spray sessions.
Biologically Clean & Safe
Scout® ES makes it easy to convert your disinfecting efforts into valuable, actionable data in real time, ensuring the cleanest and safest possible environment for your facility staff and visitors.
Lighthouse EIP is thrilled to introduce our latest innovation in high-efficiency disinfection.
To learn more about Scout® ES200, or to chat with an EIP expert, please contact us.
Patent pending under multiple patent applications